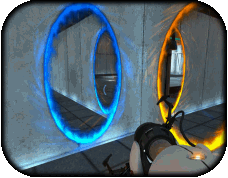 I've been overtly hostile to IBM's Portal product for a long time now. I'll get to why in a minute. Is there something IBM Lotus can do to convince me that this is a product I would want to work with? Yes. Sure they can, but it won't be easy.

The idea of a "Portal Server" kind of tool actually appeals to me. The concept matches the kind of work do when I build sites in Domino. You create resources and display them through standardized wrappers and it all works well. In practice, this particular product doesn't do it in a way I'm willing to adopt yet.

What spurs this note is a conversation I had today about Sametime and Quickr. It is my contention that these two products should be entirely moved to their Websphere/Portal back-end versions -- as soon as Websphere/Portal can really accommodate them. That means, to me, as soon as the same functionality currently offered on Domino will sell if offered on a J2EE based version. Those two products, even when delivered on a Domino server, aren't very much Domino applications. There's almost nothing "Domino" about them from an Admin or from a Development point of view. The current split strategy is making things difficult for customers to understand, price, and manage. So why not just move them and be done?

At present, those I spoke to about this believe that it wouldn't sell anywhere near as well. If that's true, it makes a really good milestone to judge the future developments of Portal against. When the same functionality at the same price will sell just as well on a Websphere/Portal server as it will on a Domino server, we'll know its ready.

To get someone like me to buy into that product line, the following criteria need to be me:

Installing, maintaining, and upgrading a Portal server must be as integrated and manageable as any other application server. I should be able to take an image (on CD, DVD, or Downloaded file) and a README file and have a server up and running in an hour. It should have a single administration entry point in which each choice is documented. I should run on a machine with two single core processors or one dual core, and need no more than 2gb of ram to run smoothly. I'm not saying a server that size has to handle 10,000 users -- but it has to handle a local office size environment.

So, can this be done? Can the platform scale to a point where it can be adopted by the innovators out here?