Andrew Pollack grew up in Arizona and moved to New England in his twenties. In 1993 he moved from the Boston area to Maine to start a family. Frustrated with the practices and compromises in the consulting firms he'd worked with in the past, he decided to start his own firm with the specific goal of doing things in a way more consistent with the ethics and values important to him. People from Maine will tell you that theirs is "The way life should be" and this is the premise behind Northern Collaborative Technologies. As a direct result of his dedication to "Ethical Consulting", Mr. Pollack is extremely proud of the fact that more than half of his firm's revenue is generated through trusted peer relationships with other industry leading consulting firms.

Mr. Pollack has been working with the Lotus Notes platform since 1991, and is considered a leading expert in application development, administration tasks, and security related to that platform. He has written and spoken extensively on using application development skills to produce automation on the administrative side. This often results in lower costs and faster response to users. Andrew has been a speaker and featured expert at more than a dozen industry conferences. He speaks annually at the Lotusphere event for IBM as well as once or twice each year for conferences sponsored by Advisor Media Inc. From time to time you can find him at other international shows including those sponsored by H & T Verlags in Germany and the United Kingdom. In 2003, he was awarded the prestigious Lotus Beacon Award for the work he had done producing a secure partner extranet for a major networking firm.

Though primarily focused on technologies related to IBM Lotus Notes and Domino, Andrew is also currently working on a number of patent-pending solutions in the emerging VoIP (Internet Telephony), instant messaging, and emergency communications space. This kind of cross-technology integration is the hallmark of his creative approach to problem solving.

As the President of Northern Collaborative Technologies, Mr. Pollack is personally responsible for dozens of projects each year ranging from short term troubleshooting engagements for other firms to full scale architectural implementations. He has acted as an "Expert Witness" in matters pertaining to Lotus Domino security, and is responsible for producing three commercial products as an ISV for the Lotus Notes and Domino community.

Mr. Pollack is personally available to his clients both by appointment and on an emergency basis.
---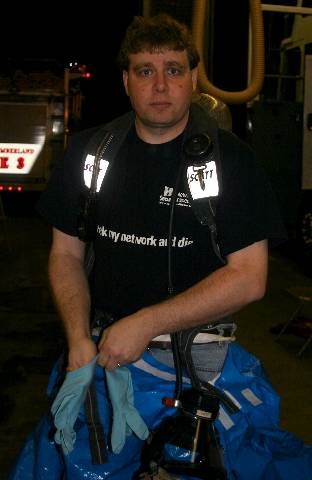 In addition to his consulting role, Andrew is a Lieutenant with the Cumberland Fire Department. Like many small towns, Cumberland has an "on-call" department. This means that community members volunteer to drop everything they're doing when called to come to the aid of their neighbors. Since joining the department in 1999 with virtually no experience in that kind of work, Andrew has become very active within the department.
As the Lieutenant on the storied
Engine 1
, he is responsible for safely leading a crew into hazardous environments when the need arises. In addition to structural firefighting, Andrew is also qualified on the
Ladder
and
Heavy Rescue
units and is a member of the "Technical Rescue" team with training in
Confined Space
rescue,
Hazmat
,
Extrication
, Ice Water Rescue, and is a member of the
R.I.T
(Rapid Intervention Team) which is responsible for the rescue of trapped, lost, or injured firefighters during the course of operations on scene.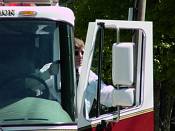 Contact Information:
Andrew Pollack --
andrewp@thenorth.com
+1-207-221-2547
Skype: AndrewJayPollack
AIM: AndrewJayPollack