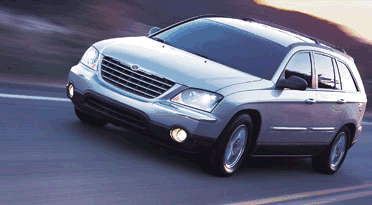 In the last week or so, a couple of things have really hit home how much different maintaining a car is from what it used to be. We still change the oil, but there are changes in virtually every other aspect of the car.

While driving the other day, my car informed me through the dashboard console that one of the four tires on my car was low. Yes, it actually said "1 of 4 tires is low." I suppose simply indicating 1 tire would have left the total number in some doubt. It politely but insistently requested that I "Service the Tire System Soon". On checking, it was true that I was four 3 psi too low on my left front tire. Going through the service manual to check the recommended pressure, I noticed a section on the interior HEPA air filter. I didn't know the car had one. It turns out that the interior air vents are supplied through a HEPA quality air filter which I hadn't known existed. Of course I checked it and found it completely stuff with everything from bits of leaves and hair to dust and grime.

Think This is just my issue? Have you actually checked your owner's manual? What things does your car need that you've forgotten about?

All this comes at the same time of year I always go through both my car and Barb's (aka "The Spousemobile") in preparation for winter. Winter here is a fairly serious thing, and worth getting ready for. I always switch to wiper blades designed not to clog with snow and ice, put ice scrapers in the cars, and de-icing washer fluid in the car. Barb's Honda also gets snow tires but she doesn't like me to put those on until there's actual snow and ice on the ground.

This year even that process is different. New wiper blades from Trico called Innovision don't have springs or an articulated structure at all. They just have a flat, springing metal arm that sits directly on the blade and presses evenly against the glass in a smooth even way. They promise much better results in the winter. Ok, I'm all about performance, we'll give that a try. While I'm at it, I'm trying another new product. GE Nighthawk headlights. Keep in mind it's dark here just after 4pm and sunrise is nearly 7am. I've been looking at higher performance lights for a while but haven't been willing to spend so much on them. These new ones from GE seem to fit the bill nicely. They're not blue tinted in some bizarre hope of imitating HID (arc-lights). These are just white lights -- a lot like standard Halogen lights -- but brighter. Depending on the lens assembly, that can be as much as a 30% improvement. The research I did says they're comparable to products made by Philips and OSRAM Sylvania -- but not regular Sylvania brand which doesn't get good reviews at all.

So wipers aren't the same anymore; halogen bulbs aren't the brightest anymore; my car has better air filtration than my house; and my tires tell me when they need air. What's next?