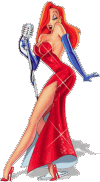 In a recent press release, an independent organization of the Adult Entertainment industry is reporting that on-line memberships had a significant jump in volume as a result of the Bush Administration's economic stimulus package.

The story can be found in many prominent locations and was referenced today in The Huffington Post.

It appears that for many Americans, it wasn't the economy that needed stimulating.

According to Kirk Mishkin, Head Research Consultant for AIMRCo, "Many of the sites we surveyed have reported 20-30% growth in membership rates since mid-May when the checks were first sent out, and typically the summer is a slow period for this market."