This screenshot shows a quick example of how easy it was to add view paging controls to a view container on an XPage. I'm creating a custom control, which is really like a sub-xpage. You create custom controls to tie blocks of user interface together that work with specific data or functionality. You can then use them on your top level xpages, on other custom controls, etc. Unlike subforms, they're not limited by not being allowed to have the same field names, or by having some functionality that only works on the top level and not the child level. They're standalone XPages, but you can embed them on other XPages. Its a simple as that.

Since the control I dragged over is a view, taking a look at properties tab there is "Pager" set of properties. You can make your own of course, but for this example I've simply selected "Sample 1" to get the bar you see across the top. That's all I had to do to get the layout with the page numbering, hot links to more pages, previous and next buttons, etc.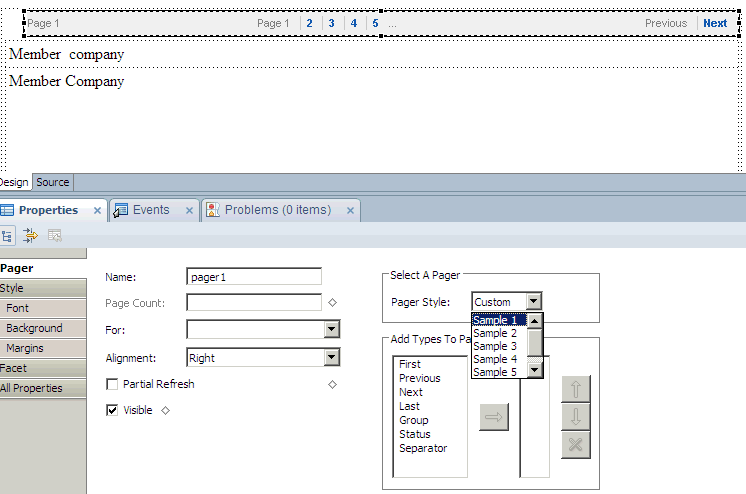 Will this save you time?