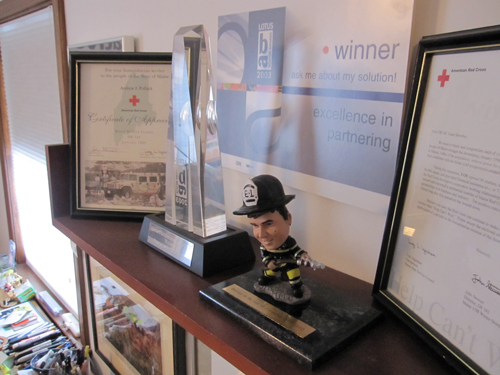 On stepping down from my term on the Board of Directors of The Penumbra Group, I was presented a token of appreciation. The presentation of a small gift is fairly traditional, however the gift itself was most definitely not.

Gab & Carl worked with my wife to gather the necessary photos and have made what may be the most odd parting gift ever. A bobblehead figure of me, in fire gear. The accompanying plaque says "Bravery in the face of Penumbra" along with my dates of service.

I've placed the idol on the shelf next to my Lotus Beacon award and thank you letters from the American Red Cross (I'd done some volunteer work at a shelter before joining the fire department). I shall treasure it always.