It's once again that time of year to sign up sponsors for the Certified Unofficial Lotusphere T shirt! Last year's sponsors got first short at this year, and we already have several of the slots filled. This year we're going to have even more fun with the shirt and that gives us a few more options. If you're interested in sponsoring, you should read this and get back to me ASAP.

I will update this page with the number of available sponsor slots periodically.

Currently, there are 7 sponsorship slots left out of an initial 16.

Last year's shirt front & back - click to view larger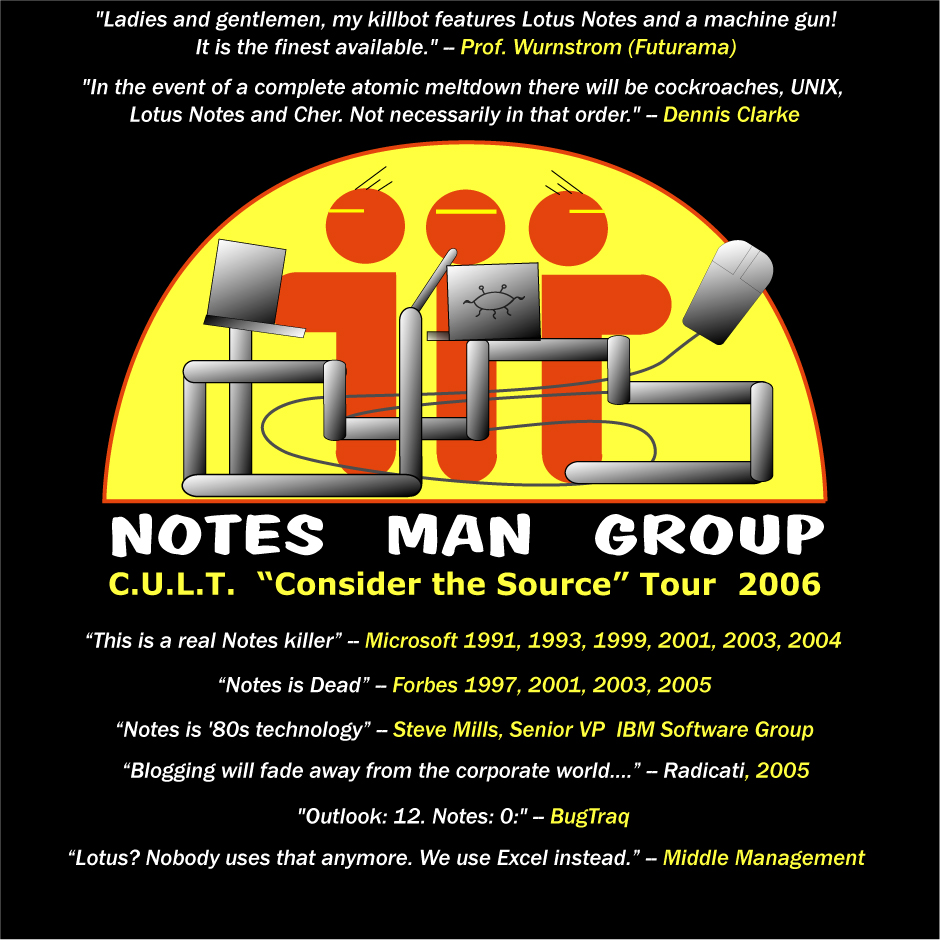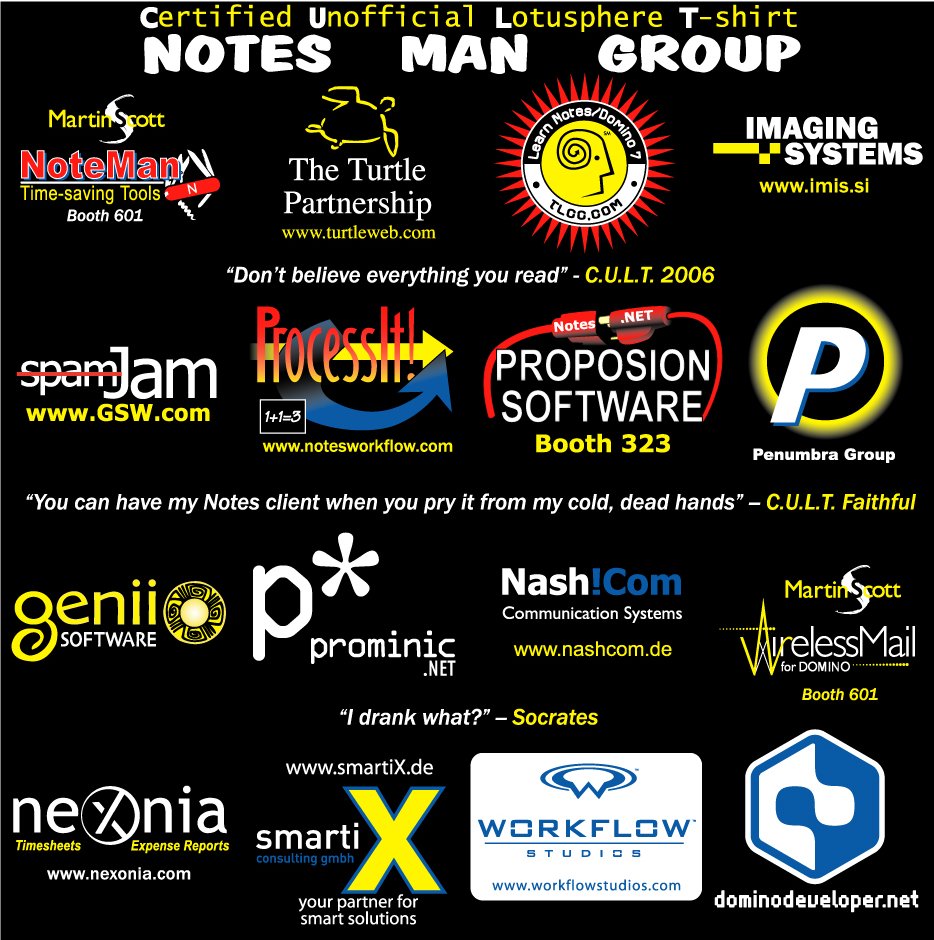 Potential sponsors should contact me ASAP if you want to make sure you have a slot.