If you've had your laptop or workstation a while -- especially if you've installed things like vmware -- you may not be getting the network performance you once did. Here's a little thing to check.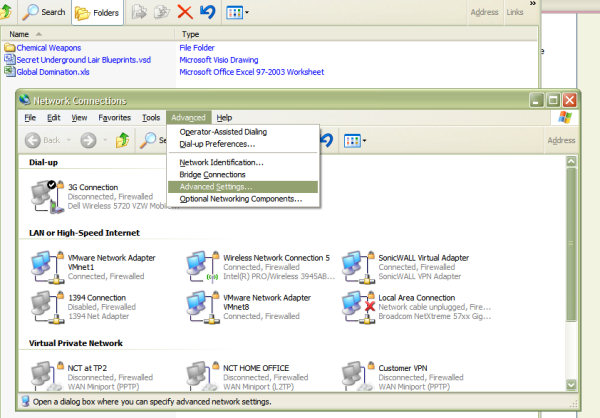 ---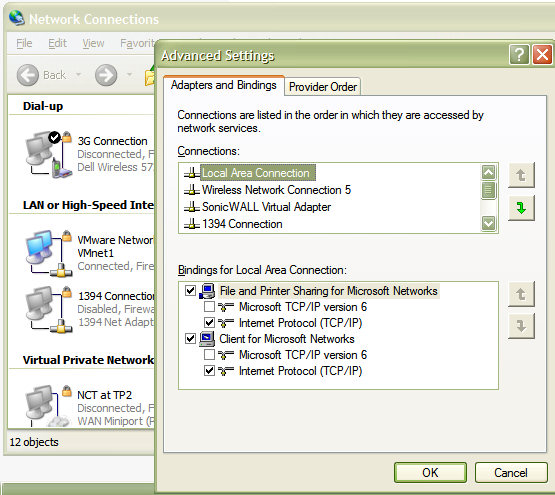 Go into your "Network Settings" window and select "Advanced" on the pull down menu, then click "Advanced Settings". You'll see your various network settings there. You want to make sure that the ones in that window go in the best order. I've seen versions of VMWARE put their virtual adapters ahead of both the Local Area Network and the Wireless LAN connections. The problem with that is that even if you're not using VMWARE, those networks are started and running. You don't want to have your system trying those networks for services and packets ahead of your local network and wireless one.

If you sometimes use wireless and sometimes use a wired network -- and sometimes use both -- make sure you order the wired one higher than the wireless one. Its usually the faster network.

Hope this helps.