I've been asked again for a suitable photo to use in publication. This happens from time to time if you speak and write and isn't that big a deal. The problem is that the last one I had done by a pro is now something close to seven years old. That's it on the left.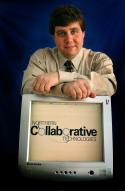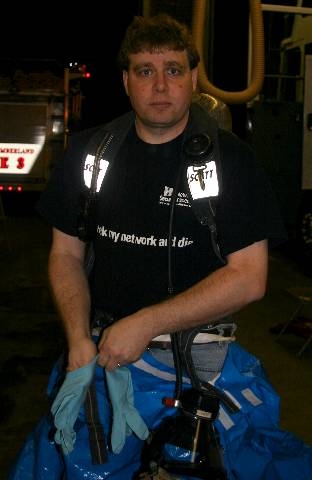 It was taken by friend who is a professional photographer. You can see that he did a hell of a job making me look better than I should. In fact, my favorite comment ever about this photo was from someone who said "He did a great job. It really looks like you care." Unfortunately, I'm aging much faster than this photo.

I am, of course, partial to one like the one on the right. Instead of business attire I'm wearing a SCOTT air pack and in the process of taking off hazmat protective gear. I'm just not sure it sends the right message if you come across it in flyer for a conference or something like that.

I thought about having one done in my uniform, but since I'm not representing the department it wouldn't really be appropriate. I just hate having to have these made, so any most suggestions are welcome.

P.S. To the person who suggested something quite a bit less traditional, all I can say is, nobody needs that.