It doesn't sound like much, but you have to understand different kinds of snow to get it. I'm glad the key remaining parts for the snowthrower came in today. It took me about 90 minutes to install the new friction ring and plate, drive clutch spring, and drive clutch cable. The machine performed like a champ with tonight's 6" of new snow.

I know, 6" doesn't sounds like very little compared to the snowfalls we've had this year. Those were mostly lighter, more powdery snows that you get in really cold weather. Tonight's storm was right on the border of changing over to rain. As a result, that six inches contains the water load of about a foot and a half of powder -- about an inch and a half of rain. In first gear -- the pace of a very slow walk -- the snowthrower could barely clear the auger at a pace to keep from being a plow rather than a thrower. Here's the view from my garage door as I got ready to clear the drive.

While I'm sure my neighbors would rather I wait until morning to do it, they'd also rather I was able to get out if they need a fire truck in the middle of the night so on balance I get a pass on the noise.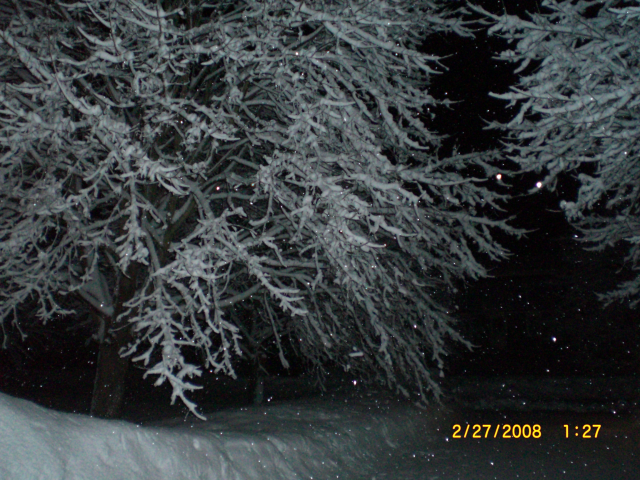 Eat your hearts out, you southern dwelling, warm weather living, fair feathered, thin blooded, snowless geeks. This is what winter is supposed to look like.