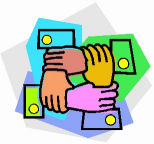 Nearly all the really hard problems I'm hearing about lately come down to interoperability. Most of those are specifically related to authentication problems. Some of the top ones are:
Sametime, ST Advanced, Quickr, Domino, and Websphere SSO
Microsoft IIS with Domino
x.509 Certificate Authentication
LDAP with damn near everything

Tool vendors and ISV's -- pay attention. This is a serious customer pain point.