A flaw in a special kind of image viewer for viewing WMF files represents an unpatched security risk -- and that risk has been exploited in the wild already. All someone has to do is send you an email with an image of this kind containing the exploit to infect your machine. The way worms and viruses work, the person you get the email from may not have even known they sent it.

To protect your computer, simply click "Start" then "run" and type "regsvr32 /u shimgvw.dll" and click "OK". This will "unregister" the viewer which contains the flaw. You'll be unable to view WMF files, but very few of these are used. It is unlikely you'll notice a difference.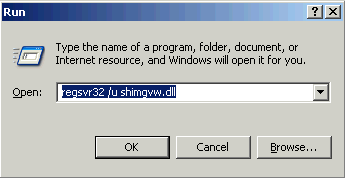 Reference: http://www.microsoft.com/technet/security/advisory/912840.mspx

Unlike most worms and viruses, this is one which to which the Lotus Notes client is also susceptible because it also uses Microsoft's viewer library for these kind of files.

Note: Thanks go to Ken Yee for pointing out this easy fix.