I guess Paul started this -- or maybe someone else. I've seen other people's little work areas. All well and good if you don't need to ever put something down I guess. Here's my office from a few different angles. You can see that I've blocked or shaded the windows, made a ton of space around me to put stuff while I'm working, and generally created a cave environment.

The office was built as part of the addition several years ago just specifically for use as my office. Its built so that it could be used as a guest room or in-law apartment if need be, with a door wide enough for a wheel chair and direct access to the kitchen. The "Server Room" is large enough that it could be a fantastic walk in closet or bathroom (it would be easy to plumb) or a workable combination of both.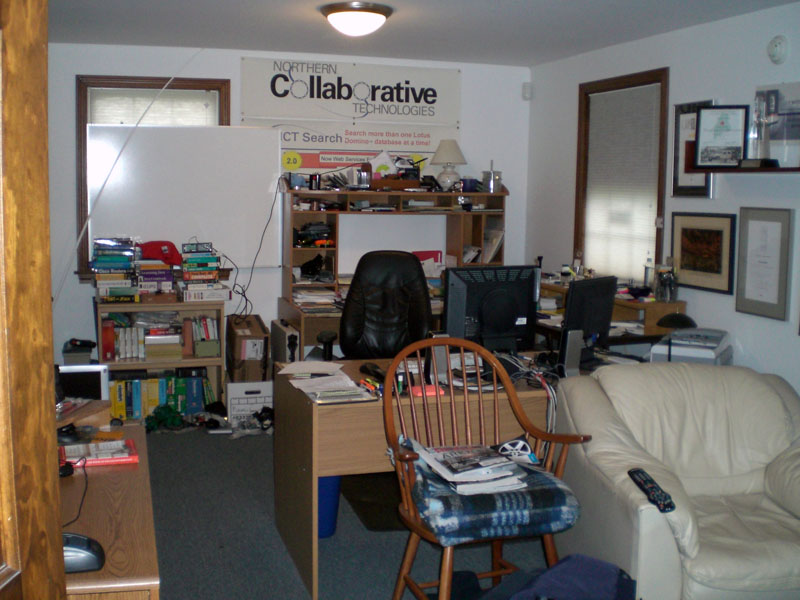 This is the view from my office, if in fact I were to unblock and look out of the window. I don't look out the window. That prevents me getting anything at all accomplished. The french doors are there (just off the picture by the white chair, as you can see in other pictures) so that if we ever sell the place nobody asks "why the hell build such a great room and not have french doors and a deck?"



Of course, I have another office, too. This is the "Officer's Seat" on Cumberland's Engine 1.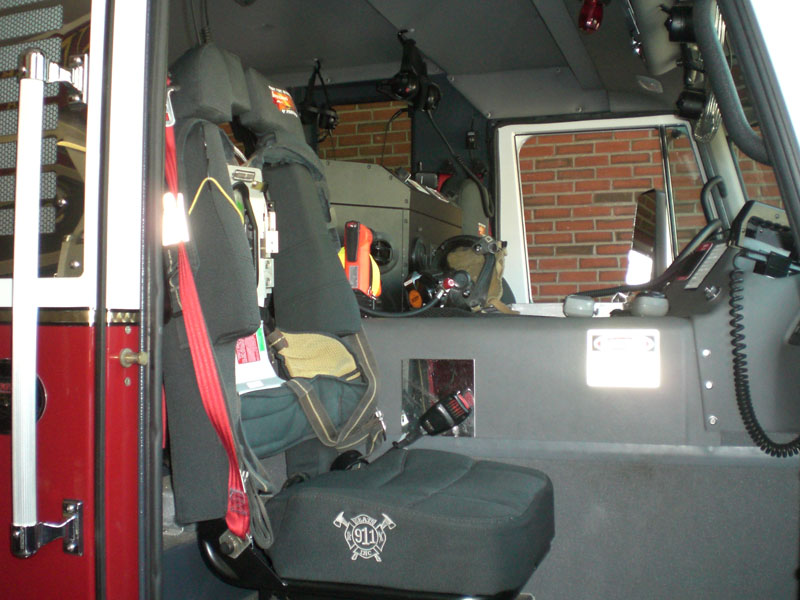 You can see the rest of the office from different angles by clicking on a link below.