Bringing a new fire truck into service is way more complicated than it should be. Every truck is a custom work of art, unique from the word go. That leads, of course, to a debugging phase on delivery that any software developer would recognize. I've spent a good part of the two days working to herd the new truck through this process. I've spent hours loading equipment and writing up status and location reports on the equipment. Today was the payoff. With both the Chief and Captain unavailable today, I got the honor of making this call. It may sound trivial to you civilian types -- but keep in mind how rarely a crew gets a new truck. I know people with 20 years in that have never been on a crew when it was issued a new truck.

As you no doubt hear, its not really a big formal affair on the radio. No mention is made of the last 3 days where the old truck has been out of service and there has been one less truck available. No mention is made of the thousands of hours of planning, working, and training that go into a new truck. Still, we know.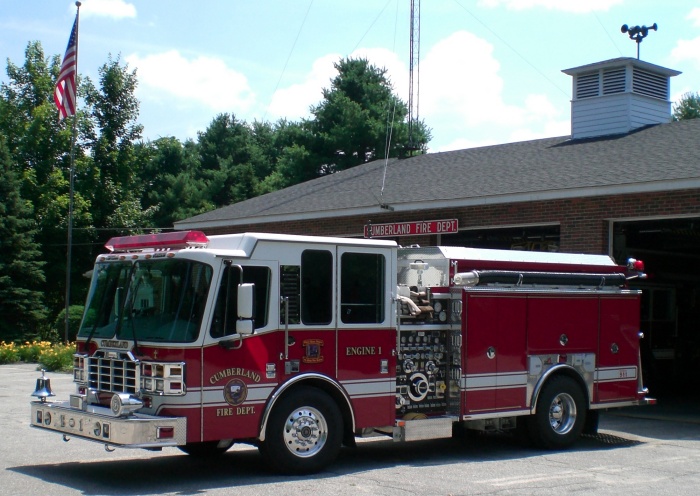 There are still many hours of things to do. I have a punch list on a clipboard in the cab that is still getting longer, not shorter. The compartments are full of tools just stacked in because we don't have the rubber "turtle tile" or brackets installed yet for the various fittings. The backup camera isn't in yet. The cab door and compartment door warning buzzer and light are disabled while a wiring problem is tracked down so we could drive off with a door open and not know. That sounds worse than it is, the old truck had no such warning at all.

On the other hand, now that I've had a chance to work with this new truck, I am more pleased with it than I thought was possible. Before putting it in service, I took a small crew out to a pond and pulled a draft, ran water through the booster line and the deck gun, and tested the few other things that really can't be tested in the station. The truck is very fast and comfortable to drive, the air conditioning is awesome.

So far, I've taken three different people out for training on the pump and a two to drive. Now it's just a question of time to get the truck out on it's first call.