For those who don't already know, my 12 year old daughter Ari has transformed herself over the last year from your basic pre-teen couch potato into a fairly serious athlete. She did this on her own. I never asked her take on more than a general two or three day a week active sport in a noncompetitive way. She opted for soccer and was asked last fall to join our town's "Travel" team. That was more competitive than she'd ever played before in the AYSO or "Rec league" games and it took real effort (and no small amount of pain) to catch up.

When that ended, she convinced me to help her join a "Premier" league soccer club. These are another step up from the travel teams. Its like this: Rec level teams play other rec level teams. Travel teams sometimes play rec level teams but always 1 year older, so the games are more even. Premier clubs never play rec league teams -- its just not a fair match. When the Premier league teams play travel teams, they play up on age bracket -- again, to make it a better match.

The premier clubs are year round and organized as clubs, in a way similar to what's done in Europe. There are a half dozen or so clubs in our area, and each club joins one or more leagues each season. Ari's team is playing in two leagues right now. In the "State Cup" games, they play other U-12 Girls premier league teams. In the "Pine Tree" league, they play other U-12 Girls premier teams (mostly the same ones) and also U-13 town travel teams. They also play in tournaments sponsored by other clubs. Their first tournament is in Nashua, NH over memorial day weekend.

Premier level play is extremely competitive. The kids stay together with the same professionally licensed coach year after year, just changing age brackets. The better they are, the further away the tournaments get. Last year, the Maine Metro U-17 boys placed 4th at the Holland cup, beating out a German team.

Even at U-12 Girls, these kids play a tough, physical game with body checks, elbows hidden from the ref, and plenty of talking smack on the field. They're good enough that its a great fun game to watch, and exciting for the entire time.

I really enjoy Ari's attitude at these games. I don't know where she gets it. From picking #13, to not caring about her hair, to purple shaded sunglasses..... She and a kid from another team were going at it all through one game. Elbows and words were exchanged several times. After the game, the girl tried to avoid shaking Ari's hand in the line they do. Ari grabbed her with her free hand and forced the handshake, all while smiling. Lol.

Here's some pics....

Some photos or Ari on the Maine Metro Football Club U-12 Girls team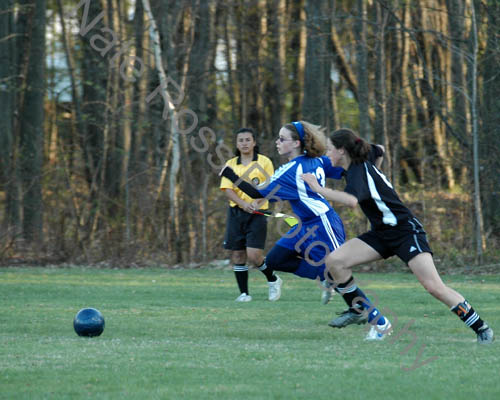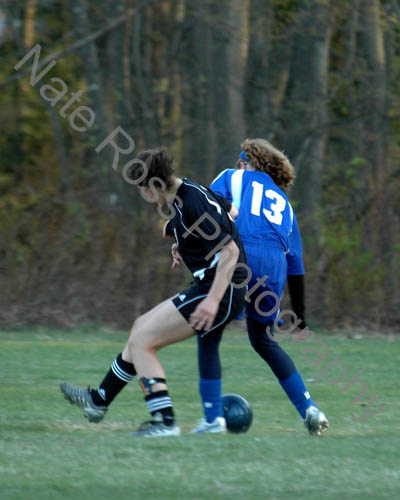 ---
More Pictures- Just click on one of these