On September 11th, 2001 I was not yet a firefighter. It was something Barb and I had talked about, and on the 14th I got in touch with someone she knew in the department to discuss joining. The first meeting I attended was less than a month later.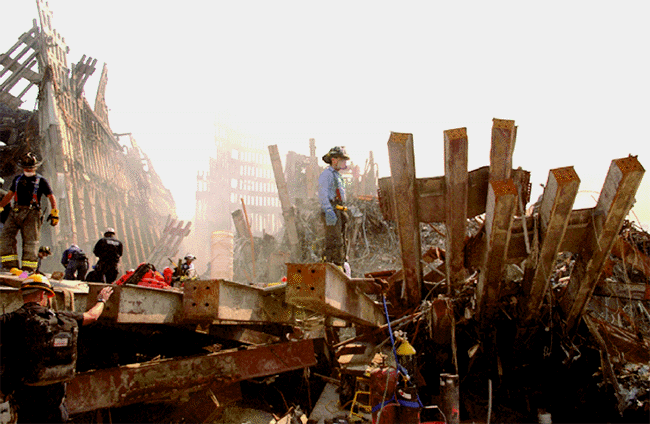 Five years ago, I didn't really understand yet what a close brotherhood the fire service is. I didn't know that I'd feel personally connected to every firefighter in the country in a very real sense. Thousands of people survived the attack on September 11th thanks to the bravery and self sacrifice of hundreds of firefighters. When thousands of people were streaming from every exit of those buildings, hundreds of firefighters were running in to help. Every one of those men and women knew the risk they were taking.

Since that day, firefighters spend more time training for incidents like this. Equipment and policies have improved, to be sure. Still, every month a few firefighters die in the service of their community. As you're taking a moment to pay your respects to the men and women who died on September 11th 2001, please also keep in the forefront of your mind the hundreds of firefighters who have died since, and the thousands who died before. Remember also, that most of those firefighters are volunteers. They are your neighbors, and they will drop everything to come help you when you need it.